The Crash Detectives: Investigating the World's Most Mysterious Air Disasters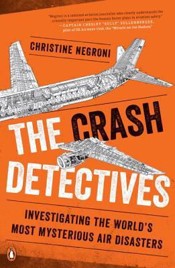 Somewhat interesting, but scattered. The author bounces around a lot.
Book Info
288
2016
0143127322
9780143127321
I have read this book. According to my records, I completed it on February 10, 2017.
This book is currently in my home library.