Thinking, Fast and Slow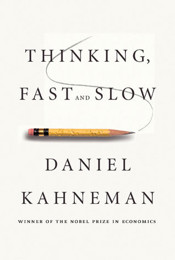 Fascinating, but a bit of a slog to get through. Gets tedious towards the end.
Key takeaway: you're not good at thinking, you're just good at thinking that you're good at thinking.
Book Info
499
2011
0374275637
9780374275631
I have read this book. According to my records, I completed it on February 6, 2017.
This book is currently in my home library.