The Knowledge: How to Rebuild Our World from Scratch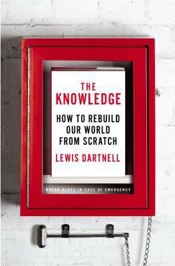 Scary to comprehend how screwed we are if we have to rebuild. Lots and lots of science – perhaps too much, but that's really the point.
Redeems itself in the last chapter, when it explains that the greatest invention is science and measurement itself. We can't investigate what we can't measure, and we can build on what we can't investigate.
Book Info
340
2014
159420523
9781594205231
I have read this book. According to my records, I completed it on February 15, 2017.
This book is currently in my home library.