Building Evolutionary Architectures: Support Constant Change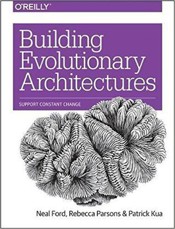 A complicated book about how to architect systems that grow and change over time. Lots of detail, very theoretical, and sometimes hard to digest.
Book Info
190
2017
1491986360
9781491986363
I have read this book. According to my records, I completed it on November 9, 2018.
This book is currently in my home library.