Superforecasting: The Art and Science of Prediction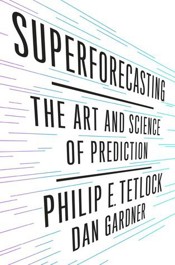 Highly readable discussion about how hard it is to predict the future, and all the cognitive traps we fall into when we try to do so. Includes a handy list of Ten Commandments (actually 11) of Super Forecasting.
Book Info
352
2015
0804136696
9780804136693
I have read this book. According to my records, I completed it on May 22, 2017.
This book is currently in my home library.