Project Management for Humans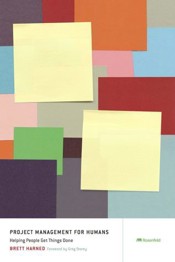 An absolutely solid introduction to project management. If you're new to the practice, then this is your book. However, if you've been managing projects for any period of time, I don't think you're going to find anything new here. This is clearly an introductory book, and it serves that purpose well.
Book Info
I have read this book. According to my records, I completed it on August 19, 2017.