Infotopia: How Many Minds Produce Knowledge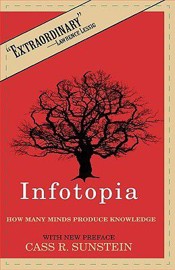 An enjoyable look at how people collaborate to produce information, with particular emphasis on the fallacies that groups fall for, and the use of competitive markets for information aggregation.
Book Info
288
2006
0195189280
9780195189285
I have read this book. According to my records, I completed it on August 31, 2017.
This book is currently in my home library.