Overcomplicated: Technology at the Limits of Comprehension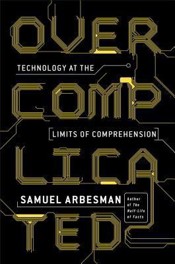 A short but wonderful book about how we perceive complex systems and some techniques for understanding them better.
Book Info
240
2016
1591847761
9781591847762
I have read this book. According to my records, I completed it on October 13, 2018.
This book is currently in my home library.