The Myths of Innovation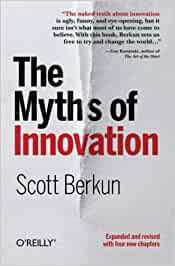 Wonderful book on all the lies we've been told about how innovation happens. Well-written. Funny and witty, with scads of footnotes and historical references.
Book Info
254
2012
756413349
9787564133498
I have read this book. According to my records, I completed it on March 9, 2017.
This book is currently in my home library.