The Joy of Politics: Surviving Cancer, a Campaign, a Pandemic, an Insurrection, and Life's Other Unexpected Curveballs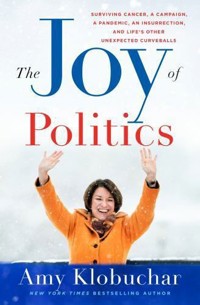 Book Info
I have read this book. According to my records, I completed it on August 6, 2023.
A hardcover copy of this book is currently in my home library.
Here are some notes I took on the acquisition of this book:
I bought this at a tiny bookstore in White Bear Lake, Minnesota. I was in Klobuchar's state, and it seemed like an appropriate thing to do.