An Introduction to Community & Public Health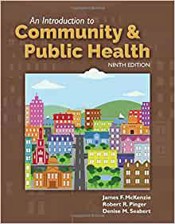 A client is considering a project having to do with community health, so I read this for background. It's an introductory textbook and succeeds in providing a broad view on the topic. I was surprised at the range of factors that play into community health: disease, addiction, injuries, environment, mental health, etc.
Two things that jumped out:
Race plays a huge role in health. There are lots of reasons, but Black people have considerable poorer health outcomes that White people

Our insurance system is insanely complicated; in fact, the chapter on insurance was one of the longest in the book
Book Info
638
2014
1449689892
9781449689896
I have read this book. According to my records, I completed it on April 10, 2017.