The Idea Book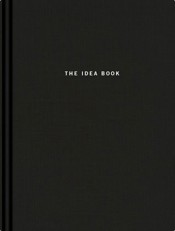 An interesting book – more of a scrapbook or workbook, really. It's 300 pages….but really like 100. There's 2-3 blank pages for your own "ideas," then a page of motivation/inspiration that gives you an exercise for thinking differently. They're genuinely quite good, and I think this would be a handy book to pick up if you creativity ever runs short and you need a recharge or a way of looking at something differently.
Book Info
303
2004
9197547034
9789197547031
I have read this book. According to my records, I completed it on January 28, 2019.
This book is currently in my home library.