11 Rules for Creating Value in the Social Era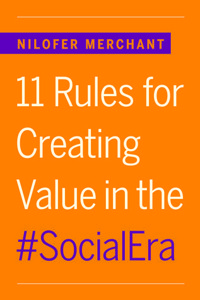 My first abandon of the year. I read over half of it, but this is a very topical, timely book that's seven years old. In 2012, it was likely quite relevant. In 2019, it just didn't age well.
Book Info
88
2012
Nilofer Merchant
06 18, 2022
I have read this book. According to my records, I completed it on January 26, 2019.
I own a(n) digital copy of this book.