How Jesus Changed the World: An Illustrated Guide to the Undeniable Influence of Christ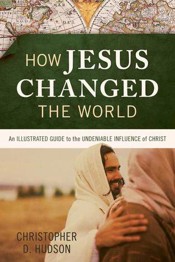 Wonderful book about the influence of the Christian church in the years since the death of Jesus, up until current times. Covers art, charity, education, politics, etc. Full-color illustrated, and easy to digest. Regardless of your faith situation, it's a great look at the history of the common era.
Book Info
288
2016
1630587168
9781630587161
I have read this book. According to my records, I completed it on December 2, 2019.
This book is currently in my home library.