Crazy Love: Overwhelmed by a Relentless God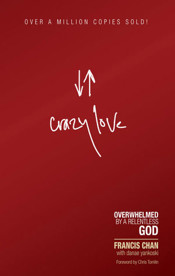 It's hard to categorize this one, but I enjoyed reading it. It's not a book for new believers – more for existing believers who want/need to take the next step. It's about pushing the sliders to 11.
I don't know where that fits in, genre-wise. A motivational?
Book Info
187
2008
1434768511
9781434768513
I have read this book. According to my records, I completed it on November 24, 2019.
This book is currently in my home library.