The Checklist Manifesto: How to Get Things Right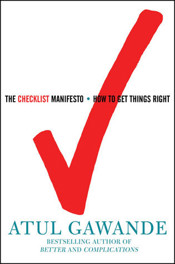 A re-read. I first read this 7-8 years ago. Absolutely brilliant book, mainly about the use of simple checklists in surgery and aviation, but relevant to any discipline. One of the best business books I've ever read.
Book Info
208
2009
0805091742
9780805091748
I have read this book. According to my records, I completed it on December 21, 2019.
This book is currently in my home library.