The Yips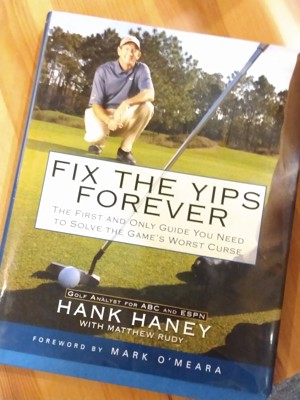 A week after writing this entry, I found this book in a used bookstore
An informal term meaning a sudden unexplained loss of skill in sports. In baseball, this might be a prolonged "slump." In golf, a sudden inability to putt well. In basketball, an unexplained reduction in ones ability to shoot free throws.
The term was invented by Tommy Armour, a golfer in the 1920s, to describe problems with his game.
Why I Looked It Up
On an episode of Happy Endings, Dave suddenly lost the ability to kick in kickball. Max and Brad kept telling him he had "the yips."
This is item #249 in a sequence of 252 items.
You can use your left/right arrow keys or swipe left/right to navigate