Through the Looking Glass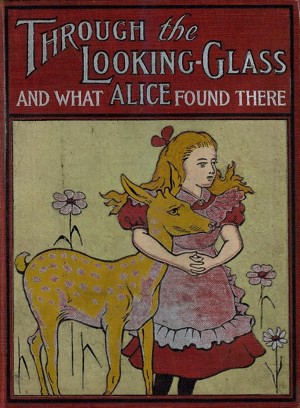 This is from the title of an 1871 book: Through the Looking Glass, and What Alice Found There. It is the sequel to Alice in Wonderland.
"Looking glass" is apparently an early English term for a mirror – a "glass" into which you "look." So, you look into a mirror to see your reflection, but if you go beyond your own reflection, you go "through the looking glass."
It can also mean to step into a strange and foreign land, referring to the plot of the book. To go through a mirror has often been a trope to represent entrance into the unknown.
Why I Looked It Up
I first started to wonder about this during a documentary of the Met Gala called The First Monday in May. That followed the production of the Met Gala in 2015 when the stated theme was China: Through the Looking Glass. It seemed like a cliched phrase that I had heard so many times before, and I wondered what they meant by it – it almost felt like it was tacked on to make the theme seem more intellectual.
(I suspect this phrase is used a lot for that reason. It just feels smart.)
From the description of the theme:
This exhibition explores the impact of Chinese aesthetics on Western fashion and how China has fueled the fashionable imagination for centuries. In this collaboration between The Costume Institute and the Department of Asian Art, high fashion is juxtaposed with Chinese costumes, paintings, porcelains, and other art, including films, to reveal enchanting reflections of Chinese imagery.
So, in this context, it seems to mean that we're going to look at fashion through other mediums to see what they "reflect" about fashion itself. It suggests some kind of like self-reflection and examination.
More immediately, I was in Lincoln, Nebraska in a bakery called "The Rabbit Hole" after the first chapter of Alice and Wonderland. They had a bunch of Alice memorabilia, including a copy of the book. I got to wondering if that was the first usage (it appears to be), and what it might have come to mean since then.