Thinking in Systems: A Primer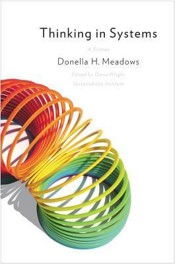 Lovely introduction to general systems theory. You come to understand that a "system" can be almost anything, defined by inputs, outputs, rules, buffers, etc. The book discussed how systems can be effected and changed over time.
Exactly what I was looking for.
Book Info
240
2008
1603580557
9781603580557
I have read this book. According to my records, I completed it on September 17, 2019.
This book is currently in my home library.