Terrorists in Love: The Real Lives of Islamic Radicals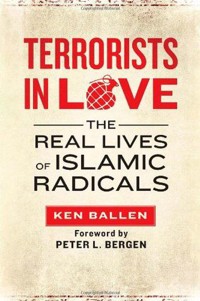 I read most of this book. I finally bailed on it towards the end.
It's a look inside the minds of Middle Eastern terrorists, and why they did what they did. I gathered that the author was assigned to some hospital in the Middle East, and had the opportunity to interview a bunch of them over time, and this book was the result.
Unfortunately, it has a breathless, dramatic tone that I didn't love. It reads like a novel, and I couldn't help but wonder how much dramatic license the author took. In place, it seemed like he was inside the heads of these guys, "reporting" on things he couldn't possibly know.
I would have appreciated it if it was more factual, more dry. I kept feeling like the author was desperately trying to spice things up, and it was a turnoff.
Still, I got a bit of value out of the book. A lot of anger seems to be rooted in dissatisfaction with life in general, and people join jihad not specifically out of a hatred for the West, but because it's just a background conflict all their lives, and at some point they they feel that it will give them some meaning, rather than the often painful, pointless existence they have otherwise. Some of them seemed to become terrorists out of a lack of anything better to do.
I realize that's an incredibly anglocentric view of it, but that's what I got.
Book Info
I have read this book. According to my records, I completed it on .
A hardcover copy of this book is currently in my home library.