Super Thinking: The Big Book of Mental Models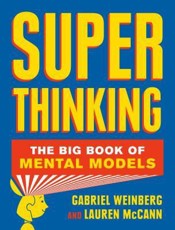 Neat book full of mental models from all domains. It's well-written, and will expose you to a lot of things you sort of now, but haven't quite articulated.
The only downside is that it doesn't go too deep, but that's not really the intention.
Book Info
354
2019
0525533583
9780525533580
I have read this book. According to my records, I completed it on August 27, 2019.