Slow Horses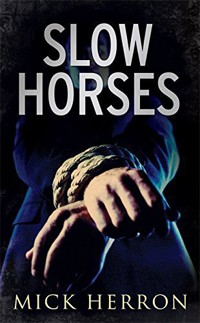 This is a British spy novel with a twist. The characters are all from MI5, but they've screwed up in one way or another and been exiled to Slough House (pronounced "slaw"), which is an office away from the main MI5 office. They have to spend their days here, as a "slow horse," essentially doing nothing because they're no longer trusted. The service hopes they'll eventually quit.
As it turns out, people are sent to Slough House for different reasons, some of which were bogus…because a nefarious plot is afoot. It starts to play out when a Pakistani man is abducted by a supposed far-right racist group who plans to behead him on the Internet.
The author has an odd writing style that took some getting used to. It's subtle – sometimes I'd have to re-read a passage, to make sure I understood it.
I was getting frustrated, honestly, but once the plot takes off, it's very, very good.
I became aware of the novel because it was turned into a series on AppleTV, starring Gary Oldman and Kristin Scott Thomas. In fact, I'd recommend watching the trailer for the series which will help you visualize some of the characters and get you into the setting more easily.
Good novel. I got hooked – read the last bit in a single, two-hour stretch.
(This book became a series of novels. There's eight installments, currently. I might dig into it more when I'm done with the Daniel Silva books.)
Book Info
I have read this book. According to my records, I completed it on .
I own an electronic copy of this book.