Instant Node Package Manager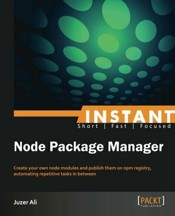 Very short, solid book that delivers exactly what it claims. It covers npm well, concisely, and to-the-point. I learned a lot without a ton of overhead.
Book Info
0
2013
1783283335
9781783283330
I have read this book. According to my records, I completed it on May 11, 2018.