How to Make Small Talk: Conversation Starters, Exercises, and Scenarios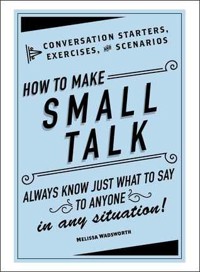 Sometimes I buy books out of pedagogical curiosity – I'm just curious how they might explain their topic. This is one of those books. I'm not rating it, because I could really relate to it because I feel like I can talk to anyone about anything at any time. But it did a good job explaining what it was all about, I thought.
Book Info
160
2017
Melissa Wadsworth
I have read this book. According to my records, I completed it on June 3, 2018.
A hardcover copy of this book is currently in my home library.