Gran Meccanismo: Clockpunk Roleplaying in Da Vinci's Florence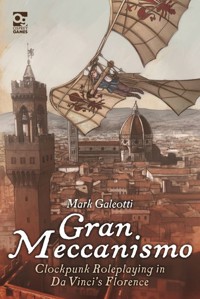 Book Info
I have read this book. According to my records, I completed it on February 23, 2023.
A hardcover copy of this book is currently in my home library.
Here are some notes I took on the acquisition of this book:
I bought this at The Science Fiction Bookstore in Old Town Stockholm.