Farsighted: How We Make the Decisions That Matter the Most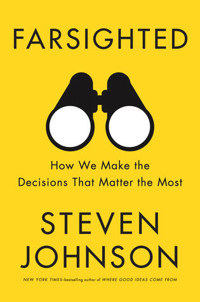 I love Steven Johnson, but this one was rough. It was…muddled. I'm still having trouble figuring out what his core premise was. He weaved in an out of it, and the book never seemed to have a central pillar to rally around.
Then, at the end, he goes into a 20-page examination of the novel "Middlemarch," which, I'll be honest, I still have NO idea what to do with.
So, very disappointing overall. Nothing like Johnson's other books.
Book Info
256
2018
Steven Johnson
06 18, 2022
I have read this book. According to my records, I completed it on October 26, 2018.
A hardcover copy of this book is currently in my home library.