Eleanor Oliphant Is Completely Fine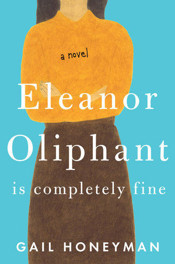 Wonderful novel about a woman who has pushed the world away due to trauma in her past, and who has to rejoin mainstream society in order to confront her demons. This is normally way outside my area of interest, but I read it for a book club and I'm quite glad a did. It's always interesting, and ultimately uplifting. I hear a movie is in the works.
Book Info
336
2017
0735220689
9780735220683
I have read this book. According to my records, I completed it on February 16, 2018.