Drupal for Humanists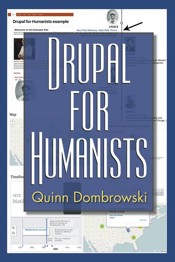 Good book for what it is. If you know Drupal, you'll be bored. But if you have no idea what a CMS is, this is a good overview.
There is zero code. This is all "Drupal by configuration," which is a school of thought which may or may not appeal to you. Gets bogged down in individual module description, but that's part and parcel with Drupal development in general.
Book Info
I have read this book. According to my records, I completed it on April 10, 2017.