Don't Know Much About the Bible: Everything You Need to Know About the Good Book but Never Learned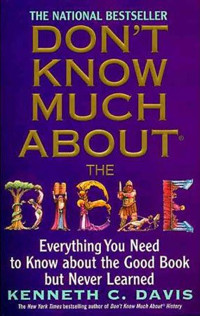 I love Davis's "don't know much about" books. He takes BIG subjects and writes about them in interesting ways. Kind of a frequently-asked-questions mode. He starts nowhere in particular, and meanders around, in a good way. His writing style is engaging and interesting. He can make any subject something I just get lost in.
Book Info
560
2004
Kenneth C. Davis
06 18, 2022
I have read this book. According to my records, I completed it on April 30, 2017.
A softcover copy of this book is currently in my home library.